Only Quality Food
Satisfy your craving, try something new or enjoy your favorites.
Whether it's a quick lunch, a dinner date with friends and family, or an appetite for your favorite dishes from Memories of Japan, you'll find a vast selection of sushi and other fine Japanese dishes at Ohana Restaurant..
View Menu or Order QR
Reserve a Table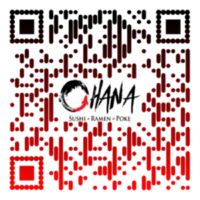 Ohana is the newest addition to Waxahachie's local food scene in the area. Our menu features are made from scratch, Japanese dishes that are carefully crafted and freshly plated every single time. Ohana's success depends on your satisfaction, and we aim to deliver an art with the cleanest, freshest, most approachable Japanese cuisine in the surrounding area. .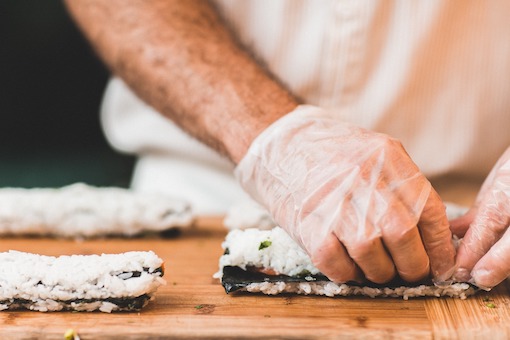 Tempura is used as a filling in makizushi. A variation of tempura sushi has entire pieces of sushi being dipped in batter and tempura-fried.
Hamachi is fish served raw made for sushi, its usually thinly sliced and typically complemented with soy sauce. It can also be lightly cooked and retains firmness when prepared in the oven.
Is a mix of tuna cube with Spicy Sauce and it is over nori sheet with sushi rice then layer with Spicy Tuna along the center.

"A Great Find & Friendly"
"Everything we had was delicious: the Tan Tan Ramen, the Heartburn Roll, and the fried squid legs. But the service was even better, extremely friendly. The owner, Danny, even came by our table and chatted with us a bit. We'll be back with our friends soon!"
Brianna D. on Yelp
Waxahachie, TX

"Fabulous food & flawless service"
"The Godzilla Roll, the Waxahachie Roll, the Soft Shell Crab Fried Rice…all amazing!! Japanese Whiskey at the bar along with plenty of martini options. This is a great "date night" spot. Good music, great food, and a very inviting atmosphere. We felt like we were in downtown Fort Worth instead of little Waxahachie. One word: Phenomenal!!! "
Oscar E. on Yelp
Fort Worth, TX

"Another successful experience"
"First time to go and the food was amazing. I had the Tan Tan pork ramen and wow it was out of site the broth was this wonderfully rich and spicy. My husband had the ahi tower which he loved. Our daughter had some of the roles and they were out of this world. We can't wait to try the Poke!! Love this place and can't wait to go back.
Stephanie H. on Yelp
Red Oak, TX"

"I had the White Tiger roll and the flavor was unique and delicious! The Godzilla roll was also very good. I also tried the ahi tower and would highly recommend it! The interior decor is fun and modern. And it's nice to have good service at a sushi place in Waxahachie and not deal with loud children and noisy customers. Can't wait to go back!
Jennifer H. on Yelp
Dallas, TX
SUN – THU
11:00am – 9:00pm

Drop Us a Line
Don't be shy. Let us know if you have any questions!